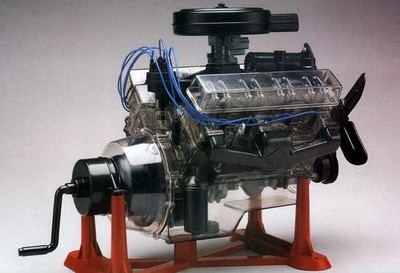 We ship the Visible V-8 Engine 1/4 scale nationwide
Order securely online!
Visible V-8 Engine 1/4 scale
One quarter the size of a real V-8 engine, the Revell 1/4 Scale VISIBLE V-8 Kit is our most popular visible engine kit. It's over 12" long and features over 100 moving parts inside a transparent engine block.
The intricate, perfectly timed movements of the engine as you rotate the crank at the rear of the block. Note: Each engine kit ships in it's own carton and requires a separate shipping fee.
Only $79.99... we ship quickly!
PayPal account not required for checkout